CONTACT US

Address: No. 12, Shihe Road, Shidao Management District, Rongcheng City, Shandong Province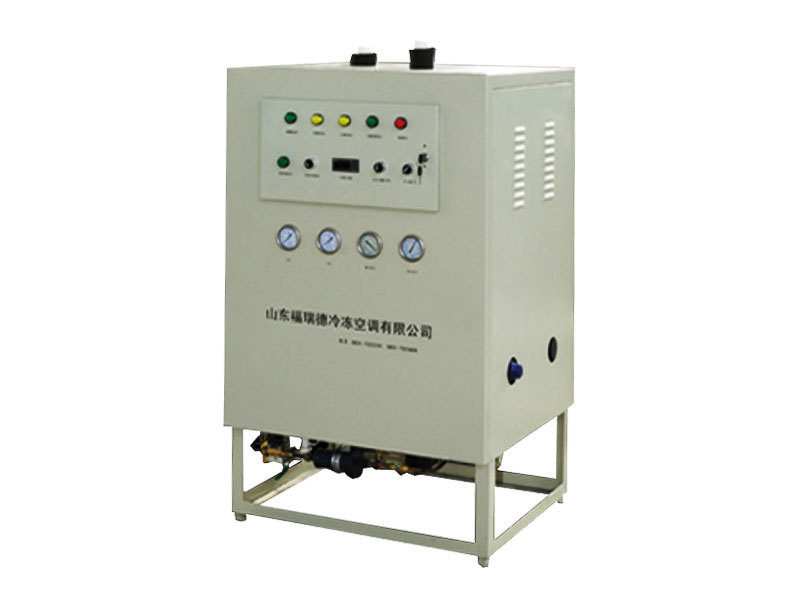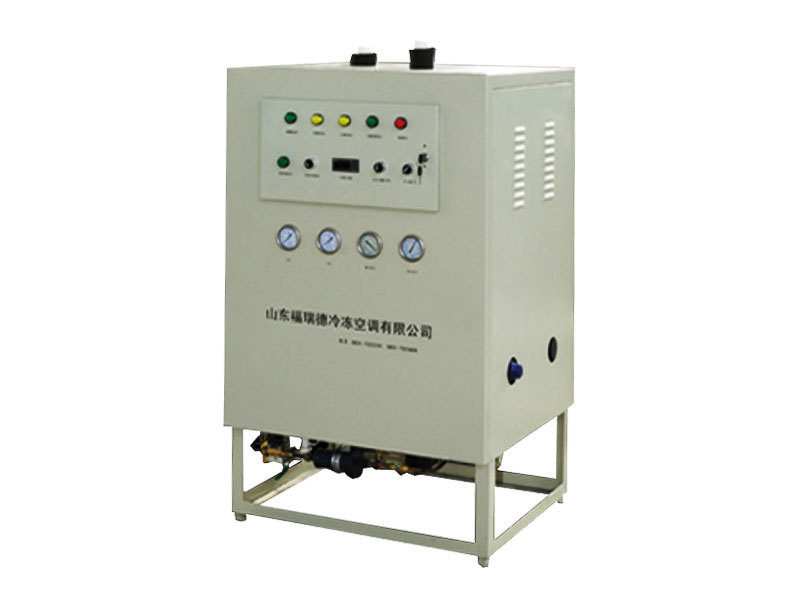 CSL Series Marine Water Source Central Air Conditioning Unit
---
The central air-conditioning unit of marine water source uses the refrigeration compressor to obtain cold water for end-user air-conditioning. Using seawater as the condensing water source of the unit can reduce the working temperature difference of the compressor, and the cooling coefficient of the unit is greatly improved compared with that of the air-cooled condenser, so the energy saving effect is remarkable;
Marine Water Source Central Air Conditioning Unit
Air Conditioning Equipment

Features and uses
The central air-conditioning unit of marine water source uses the refrigeration compressor to obtain cold water for end-user air-conditioning. Using seawater as the condensing water source of the unit can reduce the working temperature difference of the compressor, and the cooling coefficient of the unit is greatly improved compared with that of the air-cooled condenser, so the energy saving effect is remarkable; the marine condenser which is resistant to seawater corrosion is adopted, which greatly improves the reliability and use of the air-conditioning unit. Life, solve the problem of short life of air-cooled condenser.
Marine water source central air conditioning units are widely used in various marine air conditioning systems. The air-conditioning circulating water pipeline and the diesel engine cooling water pipeline are properly connected, and the waste heat of the diesel engine can be used to realize the heating function in winter and achieve the purpose of energy saving; the central chiller can be used as the cold source of the assembled air-conditioning unit to form an indirect central air-conditioning system.
Composition and working principle
The main components and functions of the central air-conditioning device for marine water sources are as follows:
Marine water source chiller (including circulating water pump, expansion tank, etc.) - as the central unit of the marine water source central air conditioning unit, it is installed in the central air conditioner room to provide cold water for the air conditioning system (in summer).
Condensate Pumps - Centrifugal pumps (installed below the waterline).
Fan coil unit - used for room air conditioning, installed in the user's room. Types are: vertical cabinet type, wall-mounted type, ceiling type, horizontal type, vertical type, etc.
Condensate water pipeline, air conditioning circulating water pipeline.
Monitoring system - mainly includes: automatic monitoring system for marine water source chiller and room monitoring system.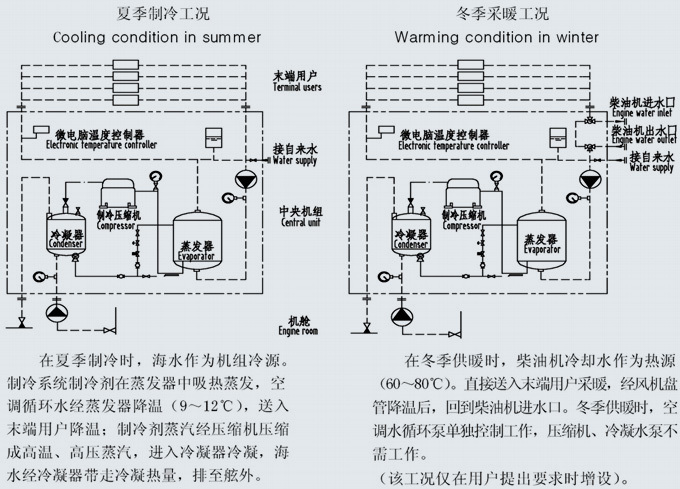 Model Description

Technical parameters of CSL series marine water source central air conditioning device
Main dimensions of GSL8~GSL22 marine water source chillers